The lifespan of cash is tied to improvements in managing data, says Neil Furnivall
Cash meets a particular need in society and it remains the only widely recognised, physical and most liquid manifestation of value. Using it is simple – just take it out of your pocket and hand it over.
Metrics relating to the use of cash are supported by the volume of ATM cash withdrawals – demonstrating that rumours of its demise may have been exaggerated. For the economically disadvantaged, a reliance on cash for day-to-day transactions is not going to disappear in the foreseeable future.
Financial inclusion is key to enabling new forms of payment and has been identified as a hot topic for the Financial Conduct Authority. Interestingly, cash usage increases in times of austerity due to the ease and transparency of budgeting. Similarly, low interest rates on savings mean cash holdings have increased.
However, for those who have access to the technology, contactless payments have now equalled cash for ease and there has been a strong uptake in contactless use in the past year. Even so, contactless, digital and even biometrics have significant geographic variances and universal acceptance is a key characteristic of effective currencies.
These developments mean the challenge becomes not so much the actual transaction, but how to be secure in approving that transaction in the first place.
The ability of technology to facilitate the speed and ease of transactions means that new payment methods are entwined in how much we share data about ourselves in advance.
Improvements in managing data will no doubt continue to see new and exciting ways of exchanging value, but in the meantime cash is unlikely to die out anytime soon.
MEET THE EXPERT
Neil Furnivall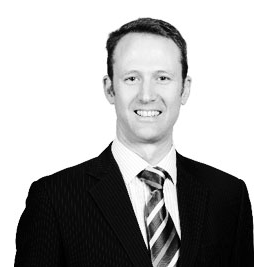 I develop companies at the convergence of technology and financial service activities. I deliver change at a group, organisation, or functional level. My consulting experience has resulted in exposure to a wide range of complex business problems and their solutions including the delivery of programme management roles with full systems development life cycle experience.
My capabilities are particularly applicable in the digital environment, understanding the impact that new customer, mobile and online technologies are having on business development, and defining the transformation needed to achieve these outcomes. I lead the Grant Thornton financial services digital proposition.
Just under twenty years of strong change delivery experience is underpinned by creative and innovative strategic ideas, with a personable style built out of the belief in the unique capabilities of each person in my team. I work at all levels in the organisation from local teams to board level strategic decision making. My broad business experience means I can understand, navigate and influence the often-conflicting viewpoints of organisational functions.
I have a passion for sculpture and the maker movement, enjoy fitness particularly running with my border collie, all fitted around the adventure and fun that is family time.
Have a question for Neil? Get in touch with him via the Grant Thornton Experts Page