In many ways, 2016 was a massive year for the global addressing company What3Words. Not least, it was the year it convinced Mongolia's national post office to adopt its three-word international address-finder system.
Another highlight was a partnership with Aramex – the largest delivery and logistics company in the Middle East. It was also the year that Switzerland's national mapping agency connected to What3Words, while Glastonbury Festival medics used the system
to locate injured revellers.
'We launch a case study every few days – all in different sectors,' says CEO and co-founder Chris Sheldrick (pictured). 'We now have hotels using What3Words. It's a fast-moving integration pace.'
If you've not come across What3Words, it's essentially a new map of the world comprised of 57 trillion three-metre squares, where every square is assigned a random three-word address.
---
> The future of work: how do we make it 'work'?
---
Since its launch in March 2013, What3Words has moved from virtual obscurity to become a global system used in 12 industry sectors and counting.
The types of companies that have integrated What3Words vary enormously, from a small delivery firm in Devon (one of the earliest adopters) to the UN map for disaster relief, UN-Asign. And while companies pay to integrate the mapping system, consumers can use What3Words for free via the app and website. Simply visit the site and type in a conventional address, as you would with Google Maps, and the pin will show you the three-word version. Or, if you have a three-word address, input that and the map will show you the location. It's easy. And that's the point.
The beginning
Before co-founding What3Words, Sheldrick worked in the music industry. One week he'd be organising large-scale concerts in massive city venues, the next he'd be setting up an exclusive gig on a mountain in Greece. Logistics and navigation were a central part of the job, and he often found conventional address systems inadequate.
'In many countries addresses don't work well. Not all the streets are named, places have multiple entrances – and it's really difficult if you're trying to get people to find places in time for an appointment.'
So he started asking colleagues and suppliers to input latitude and longitude coordinates instead, with varying degrees of success. 'At one Italian event a truck driver mixed up the four and the five in the latitude and unloaded all the equipment one hour north rather than one hour south of Rome. The learning point was that GPS coordinates are amazing for machines, but terrible for humans.'
Having spotted 'an enormous opportunity', Sheldrick approached his old friend, Jack Waley-Cohen, in January 2013 with an idea. He wanted to invent a system of mapping the world that was as accurate as using GPS coordinates but as easy to remember as 'one, two, three'.
Waley-Cohen, a former winner of The Weakest Link and three-time winner of Countdown, was leading the operations of a translation company called Lingo24 at the time. He went for it.
Two months later What3Words was formed and another old friend of Sheldrick's, the award-winning Cambridge University mathematician Mohan Ganesalingam, joined the company.
With Ganesalingam on board as the third co-founder, the stage was set. Ganesalingam led the work on the algorithm and six months later a new map of the world was born.
'It's more of a mathematical formula; no map data is used,' explains Sheldrick. 'Shorter, more common words are used for towns and cities like London, and then in a field, or in the middle of the ocean, you'll find longer, more complicated words.'
With the world mapped in English, the team went about creating new versions in different languages – which involves optimising the language by prioritising the most common words and removing any homophones ('new' and 'knew' for example). What3Words is now available in 13 languages and developing new versions is a key priority for the company.
Another priority has been an error-detection algorithm. If you type a three-word address that's in a foreign location but is very similar to an address within your region, it will assume you don't want to get on a plane and will ask for verification.
Next for the team is to optimise the algorithm for voice.
Think global, act global
However, people need to adopt the system. And Sheldrick admits that getting people to use a new mapping system isn't always easy.
'Behavioural change is an interesting thing to be trying to achieve, but the way you do it is by getting businesses that people interact with all the time to basically be your advocates and say "we are supporting this new way of doing something", and then they talk to their consumers about it.'
Plus, in any sector there are ambitious innovators who want to be first, he insists. In the UK these early adopters included helicopter pilots and, rather surprisingly, caravanners and campers who 'use What3Words all the time'.
But key to the success of What3Words has been – and will continue to be – its global application. The startup realised early on that the traditional approach of cracking one market before moving on to the next didn't apply.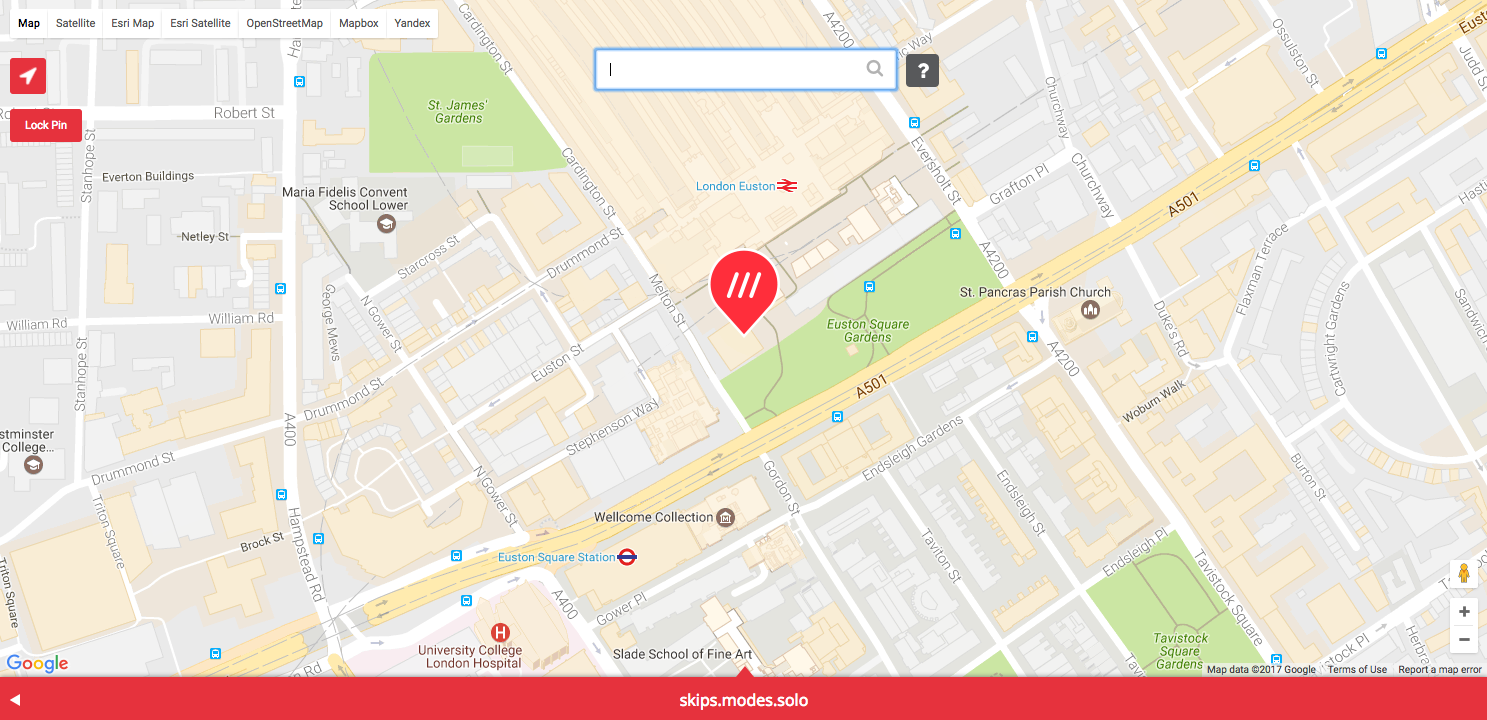 'What's important is how easy it is for someone to memorise just three words, but it locates them on the Earth's surface to within three metres.'
Instead, they needed to think globally from the outset – an attitude that Sheldrick advises all software-style businesses to adopt. 'If you don't have a big on-the-ground footprint, it's good to go global as quickly as possible. That's worked for us.'
And then there's the humanitarian application. As vast areas of the developing world don't have recognised fixed addresses, What3Words has the potential to transform lives.
Sheldrick gives the example of Pollenate Energy, a social enterprise based in India and Australia that uses What3Words to provide people living in slums with solar-powered lights.
For those who can't pay for the lights all up front, Pollenate Energy can use a three-word address to locate them again and collect future payments.
'Even if you don't have a smartphone, if you know your three-word address you can still go to a medical centre and say "this is my three-word address" and then the medical centre can use it,' explains Sheldrick.
'What's important is how easy it is for someone to memorise just three words, but it locates them on the Earth's surface to within three metres.'
The future
Buoyed by the success so far, Sheldrick wants three-word addresses to become a global standard within a couple of years' time – used everywhere from business cards to email signatures.
'This means more business partnerships, more postal services, more taxi companies and more tourist guides – everywhere you come into contact with an address you should be able to use a three-word address,' he says.
He's excited by the new opportunities, opening up with autonomous cars and drones too – technologies that are dependent
upon precise and accurate location mapping to work efficiently.
'With drones, people can specify an area within their back garden for deliveries – but your street address, even if it does work, is too broad an area.'
Despite these ambitions, what lies at the heart of What3Words is a simple mission. 'We just want to help people get to somewhere really specifically, and as easily as possible,' says Sheldrick.
Read Next: Trends in facilities management from the last 10 years