In winter, Sweden is cold and dark, yet still buzzing with entrepreneurial fervour. Strategies for Growth Editor Dan Matthews travelled to Stockholm to experience first-hand its bustling world of technology and startups.
Photos by Christian Aslund
My first act upon arriving in Stockholm was to get into the wrong cab. Many taxi firms operate a shuttle service from the airport into the city, but the charges aren't standardised. It cost me 675 SEK (roughly £60) but you should be able to get one for considerably less. Better yet, there's a fast train into the city centre that is a lot quicker and costs about half as much as a cab.
If you visit during the winter you should also be prepared for the cold. The average temperatures for Stockholm in January and February are significantly below freezing, but I was lucky to arrive during a relative heatwave, with heady highs of two degrees or more.
At this time of year darkness falls over Sweden an hour earlier than it does in the UK and the daylight is silvery and heatless. This has a bleaching effect on the landscape – at times the city almost appears to be in black and white. This filter inspired the 'Nordic noir' genre, which has millions of fans in the UK with TV series such as The Killing and The Bridge.
But Stockholm is a welcoming place for business travellers. The facilities are first class, it has good restaurants and English is spoken everywhere, so there's no need to consult a phrase book when you're buying a train ticket or booking a room for the night.
Strategies for growth's local photographer, Christian Åslund, said English is spoken so widely that visitors from the UK can find it hard to learn Swedish in Stockholm: not only are people fluent, they have no cultural hang-ups about conversing in English.
There's a modest British influence on the high street with chains such as Burberry and River Island, although foreign brands don't have as much presence as you might expect. Despite being an international city, Stockholm has a strong sense of national identity.
What is immediately clear, however, is that the city is in the midst of a technological boom, lately producing global billion-dollar businesses Skype, Klarna and Spotify. With a population of just 10 million people, Sweden has enjoyed disproportionate success as a launch base for global brands.
H&M, Volvo, Ikea, Ericsson, Electrolux, Nordea Bank and ABB are all world-class Swedish firms, while pharmaceuticals giant AstraZeneca was created from the merger of UK and Swedish businesses. The country, and particularly its capital, is also developing a reputation as a regional hub for startups.
By some measures it has more fast-growing companies than anywhere in the world apart from Silicon Valley. The UK may have produced more billion-dollar unicorns, but Sweden's smaller population gives it the edge on a per-capita basis.
Emission statement
Generally speaking, Swedes care a great deal about the environment and much of the technology in evidence is designed to reduce carbon emissions. Lights turn on automatically when you enter a room, while escalators only move when you stand on them.
During my stay I encountered a food court that didn't accept cash – it was cards or e-wallets only. Between 2007 and 2016 the value of cash in circulation fell from roughly 100 billion SEK to just 62 billion, implying that notes could soon be phased out altogether.
But while Stockholm, on the whole, is a utopia for tech startups, it's not without its challenges. Like other major urban centres it has a problem with traffic congestion, particularly on popular inbound routes. Then there's the housing crisis. The money flooding into Stockholm has forced up the cost of living, something that poses a threat to a startup scene built on a platform of fresh-faced graduates who are idea-rich but money-poor.
After my four-day visit I was left with the impression of a confident city that is full of promise for the future. Leaving my hotel I asked whether a taxi or train would be best for the return trip to the airport. The young man at reception, wearing skinny jeans and a baseball cap, looked at me earnestly. 'Take the train,' he said. 'It's much better for the environment.'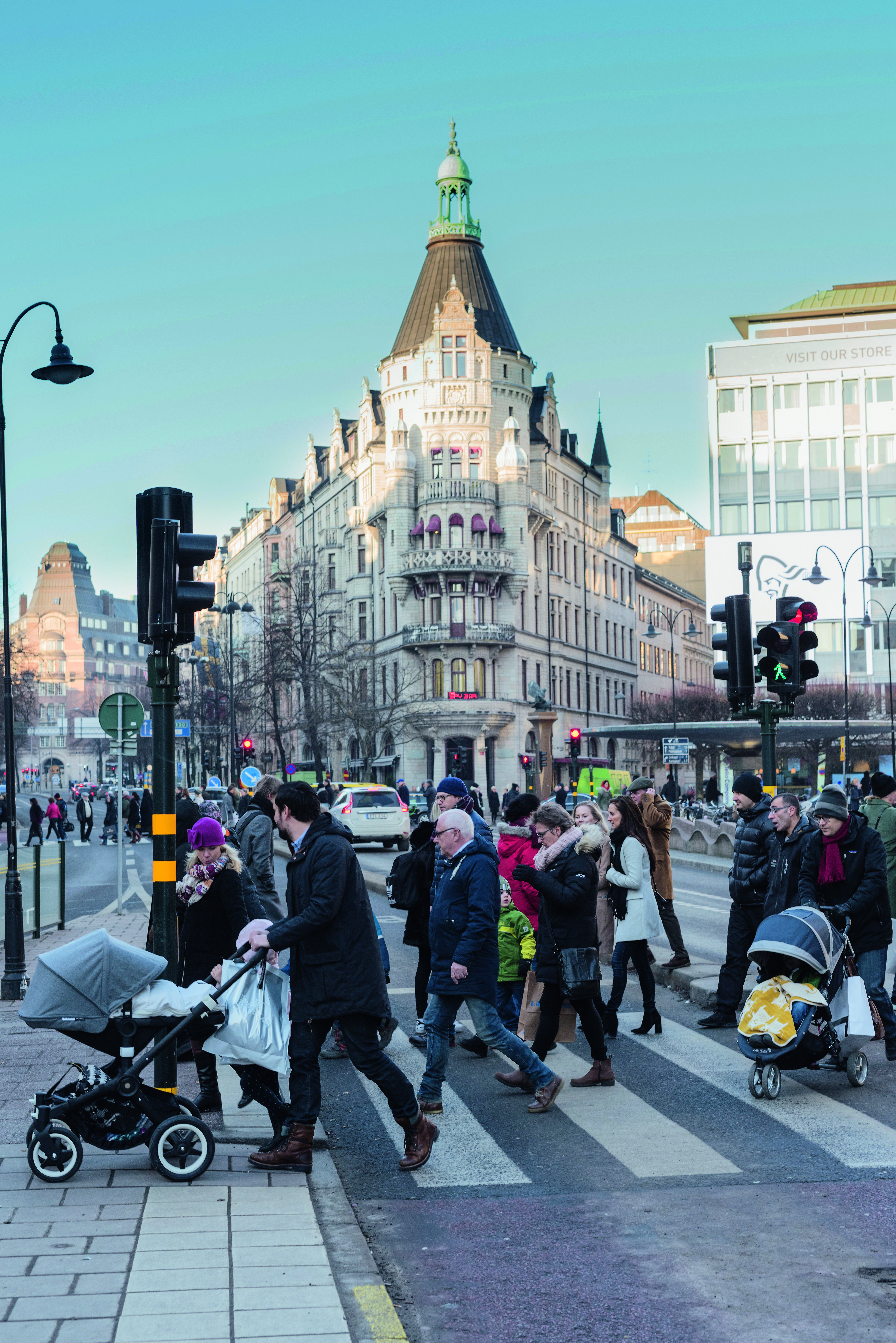 Sweden is one of the most prosperous countries in the world, with GDP per head hovering around $55,000 – significantly higher than other developed world economies such as the US and the UK.
Sweden is on the up
The Swedish economy is developed, diversified and growing nicely. Its main industries range from forestry and mining to digital services, with different parts of the country specialising in different sectors.
It follows the famed 'Nordic model', with a high rate of income tax and a generous welfare system, which might go some way to explaining the relatively high unemployment rate of 7%-8%.
But it is also one of the most prosperous countries in the world, with GDP per head hovering around $55,000 – significantly higher than other developed world economies such as the US and the UK.
Sweden has sometimes been referred to as a socialist economy by its detractors, but reforms following a recession in the 1990s created a welcoming environment for business. Similarly, trade union membership is popular but industrial disputes are rare, owing to good relations between the unions and the government. In addition, public debt is low compared with the rest of Europe and the country's many exports ensure it usually runs a trade surplus. All this has contributed to a boom in recent years with total GDP growth topping 4% in 2015.
It slowed last year as the government reined in public spending but analysts think the economy will hold up well compared with other countries in the European Union. Expectations are for growth of 3.1% in 2016 and 2.3% this year – the latter figure still beating expectations for the UK, which is one of the fastest-growing developed economies.
Threats to the general feeling of prosperity include a burgeoning population, which could dampen productivity and per-capita GDP, but many in Sweden also point to recent global factors that pose a risk to demand for exports.
In January, Bettina Kashefi, Chief Economist at the Confederation of Swedish Enterprise, warned that the rise of nationalistic politics throughout the continent and in the US could result in less global trade in coming years.
'Global risks are greater than they have been,' she said. 'These include more protectionism and that many countries are deep in debt. Productivity growth has also slowed significantly [across Europe, but] especially in Sweden.'
Swedish businesses are also concerned about the impact of Brexit. According to the Swedish Trade and Investment Council, the UK is Sweden's fourth -largest trading partner and exports to the country increased 17% in 2015 alone. The fear is that with the EU's second-biggest economy leaving the bloc it may fall under unfavourable trade terms as a result.
How tech is driving the economy forwards
Led by technology-obsessed Stockholm, Sweden has become a case study for countries that want to become more than the sum of their parts. With a population of just 10 million, the country is outperforming bigger trade rivals and is seen by many observers as a template for building a diverse, stable and productive society.
But success comes with a downside and Sweden is grappling with the side effects of growth. Infrastructure, an influx of unskilled immigrants and the rising cost of living all present new challenges for politicians and business alike, particularly in the capital.
But from a business perspective, the scene is positive. 'We have a strong economy and a surplus in public finances,' says Anna Johnson, CEO of Grant Thornton Sweden. 'Our problems stem from that success. Stockholm in particular has a housing shortage and the volume of people puts a strain on infrastructure. But this has provided fuel for the construction and real estate industries, which are booming.
'A lot of people have arrived here in recent years and while we welcome immigration there is also the challenge of integrating people and getting them into the workforce.'
This could be easier said than done, particularly in Stockholm where the hot sectors require sophisticated skills in programming, design and communications.
'Historically, our best industries came from iron, forestry and paper mills, but today the hot sector is technology,' adds Stefan Hultstrand, a partner at Grant Thornton's Stockholm office.
'The culture of enterprise has changed quite dramatically over the past 15 to 20 years because of the internet; we have managed to be at the forefront of that.
'There used to be a lot of bureaucracy and a cooperative relationship between government, the unions and large industry, but small business got lost in the mix. Entrepreneurs were once looked down upon as chancers and tax evaders, but not any more.
'Now we have Klarna, which came out of the Stockholm School of Economics, Spotify and Skype, to name but a few.'
Johnson agrees that Sweden's relatively embryonic culture of enterprise is today one of its key strengths. Indeed Grant Thornton International's latest Business Report suggests that Sweden's business founders are among the happiest in the world.
'There's always room for improvement in the legislative and tax treatment of businesses,' she says, 'but on the whole the environment is welcoming to new businesses.
'New sectors like online gaming are huge here. Minecraft, one of the best-selling video games ever, and Candy Crush, which is one of the most successful "freemium" games, both have origins here. There's also a thriving music scene, the legacy of ABBA, so it's easy to see why Spotify began in Sweden. Today, our startups are innovative and confident for the future,' she says.
Sustainability and healthcare are two more sectors of note in the Swedish economy. The latter is again being driven by a growing, aging population with increasingly complex needs.
This is where Johnson sees a good fit for the new labour market: 'It's important we marry people's skills to the needs of the country. We have a major need for doctors, nurses and carers because of the swelling population, so there are opportunities.
'I'm excited about the future of the economy, particularly with the new generation of millennials who are great at identifying the world's problems and creating solutions to sort them out.' 'When I visit companies and investors in San Francisco, for example, I get a lot of feedback about how amazing Stockholm is. They like the strong culture of design and engineering, and the absence of rigid hierarchical structures.'
Global from the get-go
One explanation for the high number of successful startups is Sweden's small population. It's impossible to build a billion-dollar startup with a potential audience of just 10 million, so business plans have cross-border growth built in.
Jessica Stark is CEO and co-founder of SUP46, a community of startups mainly in the technology sphere that provides office space, services and access to advisors and sources of investment.
It was launched in 2013 to provide a cohesive environment for promising new businesses. Today it is home to 60 companies and receives 20 applications from owner-managers every month.
'Before SUP46 international investors couldn't find a hotspot in Stockholm for great startups, investors and corporates,' she explains. 'People were curious about the Swedish startup scene but didn't know where to actually find it.
'We have investors coming from all over the world to talk to our businesses and some get investment as a result.
'It has helped us to develop a strong reputation globally. When I visit companies and investors in San Francisco, for example, I get a lot of feedback about how amazing Stockholm is. They like the strong culture of design and engineering, and the absence of rigid hierarchical structures.'
And while Sweden is an outward-looking country there are clearly a lot of people looking inwards and taking note of developments. One of those is Futurice, a fast-growing digital services company founded in 2000 in Helsinki, Finland, that has six offices around Europe and entered Sweden via Stockholm late in 2014.
Futurice advises large companies on digital transformation and innovation culture: specifically, how to innovate at speed.
Henrik Edlund, the company's Managing Director for Sweden, says an agile approach means access to the best people – both employees and freelancers.
'We need to understand the freelance economy and work with it, rather than against it. It is extremely useful in delivering projects, especially in conjunction with our colleagues, here and from other countries such as the UK and Finland.
'In the future we will be one of the main players here and we're planning to hire 10 to 15 people per year, always retaining the craftsmanship and design we need to compete. Our business plan is fluid and it allows for growth and change, because what we are doing now might not be what we are doing in 2020 or 2025.'
But a small population is, of course, not the only secret to Sweden's success. Another is its stability. Above all, entrepreneurs want clarity in the political and economic landscape; uncertainty makes them nervous. Likewise, investors are attracted to countries that won't embezzle their money or skim off the top.
Sweden has few instances of corruption – according to Transparency International it is the fourth least corrupt country – behind only Finland, New Zealand and Denmark – and is renowned for the honesty of its institutions.
A benign investment environment with opportunities galore partly explains why there is so much interest in the country as a centre for business.
'There is quite a lot of red tape with government reporting, but this breeds transparency in business,' says Hultstrand. 'As an investor you might want to target a developing market because of the potential rewards, but there is a risk if the institutions aren't secure. Here, the money is safe.'
A place for the players
The internet gave Swedish businesses an easy conduit to the rest of the world and since the late 1990s it has seized the opportunity. Today, there are a notable cluster of gaming companies making their money from international customers who access games from download sites such as Steam.
'Sweden is a very dynamic environment,' says Fredrik Wester, CEO of digital gaming company Paradox. 'Most people are tolerant and open-minded and I think they are open to trying new things. It's a stable country and that is good for business.
'Paradox grew up as a games distributor. We took games from Russia and Germany and acted as a middleman for Atari. But by 2008 Atari was having difficulties and we needed a new sales channel so we went all in on digital distribution. Now we give away parts of the games we create for free while other parts are paid for. It's really successful.'
On a global scale, the gaming industry is booming with double-digit growth in recent years. The rise of mobile gaming and the explosion in virtual and augmented reality have all given fresh impetus to the market; something Sweden's digital businesses are capitalising on. But Wester, whose business is listed on the Nasdaq First North Premier market and has a market cap of £450 million, believes the country could do more to encourage an entrepreneurial mindset.
'We are a couple of years behind the UK and a lot further behind the US in terms of an entrepreneurial mindset. We don't have the really iconic entrepreneurs like Richard Branson or Bill Gates; they aren't so high-profile here,' he says.
'I think the Swedish culture of entrepreneurship is a lot about people asking you when you are going to quit. The most common question that I get – at 42 years old – is: "When are you going to retire?" I've got at least 20 more years to go!
'Then people say: "Well, maybe you should play golf instead. You could just play golf for the rest of your life." Why would I do that? I love running companies and I hate playing golf!
'To me it is an easy decision to continue running the company because it's the most fun I've had in my entire life. And although the profit margins we have are high and we are a sizeable company, I still just see all the things that we can do better every day.'
The challenge of encouraging entrepreneurs to stick with their businesses is not unique to Sweden, but without a cultural shift the temptation to cash-out when you hit £10 million could lead to missed opportunities for new billion-dollar unicorns.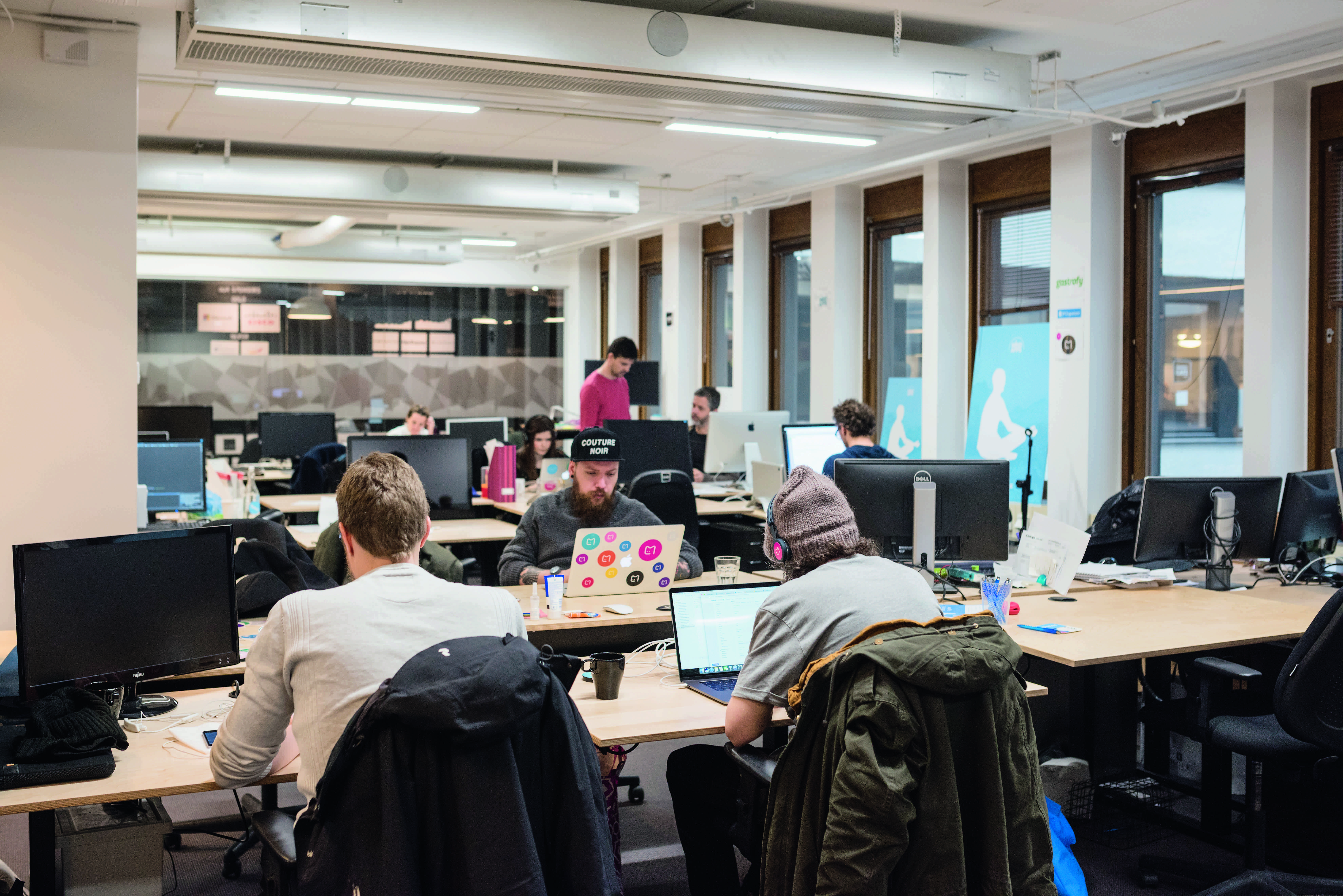 'We are a couple of years behind the UK and a lot further behind the US in terms of an entrepreneurial mindset. We don't have the really iconic entrepreneurs like Richard Branson or Bill Gates; they aren't so high-profile here.'
Electric dreams
If there's one area that could propel the next crop of stellar Swedish businesses forwards, it's the environment. Scandinavia has earned a reputation for clean living and the movement is now spearheaded by entrepreneurs pushing the agenda.
Energy-efficient technology and falling renewables prices have added a business case to the moral argument for driving down carbon emissions. An increasingly favourable market for green gadgetry, from both the demand and supply side, is giving impetus to innovative entrepreneurs.
Eways, a service-based startup that provides the infrastructure that helps people and businesses charge their electric cars, is seeing early growth on the back of this shift. The business installs charging infrastructure and provides an analytics package and a payment gateway that helps customers determine the details of cost and usage.
'I started Eways at home,' says founder Niclas Sahlgren. 'I met a lot of charging-product developers – people selling the actual device that you plug into a car – and I quickly noticed that there was no complete system that people could use.
'After about six months of research and thinking about it I came to the conclusion that there was a window of opportunity: a requirement for the complete network. For everyone to be able to drive electric vehicles you need to have a full service.'
The founding principle of Eways is that electric cars should be managed differently to their petrol counterparts. Establishing charging points at petrol stations only solves part of the problem because people want to charge their cars wherever they are.
In this respect they have more in common with mobile phones than their gas-guzzling counterparts. So Sahlgren believes his business should act like a mobile network that helps people get the most out of their handsets.
'The market has been very much focused on charging in the same way we used to fill up the car; where you stop on the highway, fill it up and continue driving. But I don't believe in that at all; that's not the way it is going to be done. I think we need to be able to charge the cars wherever they are parked, which means we need charging points at the office, hotels and so on, as well as at home and in petrol stations. The owner of the charging point needs statistics on how it is being used and the car owner must have access to simple payment options.'
But while Sweden is welcoming to both entrepreneurs in general and green startups in particular, it has the option to go further. Next-door neighbour Norway is streets ahead.
In Oslo, as in other cities around Norway, electric vehicles can use bus lanes. There are thousands of charge stations, e-cars get parking priority and their owners don't have to pay tolls. Along with tax incentives for buying new cars and scrapping old ones, these perks have driven up sales of electric vehicles. In 2016, four in 10 new car purchases were electric.
Sahlgren believes that Sweden needs similar policies to combat climate change: 'I would like to see the government do more. For example, it should buy old cars and scrap them; pay money to the owners so that they scrap their car and use the money to buy an electric car.
'What we tend to say is: "I solved the problem. I bought an electric car and I sold my old one." But the problem with that logic is the old car is still in use. We need to address the problem a lot more intelligently and actually pay to get the old cars off the streets.'
The Brexit effect
Sweden is one of the UK's closest allies within the European Union, which is why last June's Brexit vote sent a shockwave through the country's business community. However, there is a commitment for business to carry on as usual with the UK, albeit under the EU framework adhering to the terms of its departure.
'The UK and Sweden share similar values and have been friends within the EU,' says Sahlgren. 'That friend is now leaving and we need to find other ways of communicating in this group.
'The UK has played an important role here and now that piece is being taken out. We will see if the whole thing falls apart, but I hope not.'
'The UK has been a co-partner with Sweden all along,' says Hultstrand. 'Even though Sweden is a smaller country, we always felt we spoke the same language – not literally, but we have the same ideas, the same background and have been driving very important issues in the EU together.'
Wester thinks both countries could lose out in the Brexit aftermath: 'Isolation is the enemy of everyone. Free trade is the common thing that creates the most wealth around the world and lifts people from poverty. It stops wars and has a lot of positive effects,' he says.
'Even though I understand why people are critical about the EU, because I am as well from time to time, we need to change it from the inside and not from the outside. Brexit is very unfortunate from a business point of view.'
Brexit aside, Sweden is well placed to prosper. Many of its future challenges are common to prosperous economies and stem from its attractiveness: a growing population and rising prices, which puts pressure on infrastructure, services and welfare.
As a global economy Sweden is comfortable in its seat at the top table and the building blocks of a vibrant 21st-century economy are firmly in place. If it can balance fast growth with social, environmental and political progress, then its model society will continue to be the envy of the world.
READ NEXT: Leaving the EU: The complete guide to what Brexit means for business