Whether bullish about the future or disappointed by the vote, Brexit is a reality businesses have to face, reports Dan Matthews
It's been nearly a year since the UK voted to exit the European Union. In the intervening period there has been debate, hand-wringing and political chest-puffing, none of which has told us very much about what life outside the European bloc will be like.
After months of posturing, Article 50 has finally been triggered and business will welcome that negotiations will shortly be under way. Despite the great uncertainty, the economy has generally held firm. Looking ahead, a key issue for organisations is the matter of future UK-EU immigration frameworks. There is still no guarantee for EU nationals in the UK and, with the end of free movement, accessing European talent will likely be more difficult. With this in mind, how are business leaders planning to adapt?
A growing shortage?
Adam Hale is CEO of Fairsail, a cloud-based HR software business helping companies manage their people, payroll, benefits and performance. It's fast growing, having scaled from £1 million to £10 million revenue in three years, and has scooped a series of awards.
Hale says free movement of people is essential to cutting-edge tech businesses based in the UK: 'London is a fantastic global city, largely because of the people who have come here, so I'm strongly for free movement,' he says.
Hale is wary of the impact Brexit could have on skills. 'We have a crisis in this country. Not enough students are taking STEM subjects and the numbers in computing are worse. My business is in Reading, so I studied the Berkshire numbers; last year, only 143 pupils across the county took A-level computer science.
'It's difficult to hire programmers and developers, so we have an agency that sources people from Spain and Italy to work here. Fairsail is growing quickly and we have a massive demand that the UK simply doesn't supply.'
---
 How will you mitigate the negative effects of Brexit? Here's what our expert recommends
---
The right to remain
Robert Hannah, Grant Thornton's Chief Operating Officer, says the government's first priority is to guarantee rights to EU citizens working in the UK. He advises businesses to update contingency plans to factor in fast-moving events in Brussels.
'Businesses will welcome the triggering of Article 50 providing some clarity on the way forward. There is one additional matter that our clients want government to address now: they want them to give a guarantee that EU citizens currently working in the UK will have a right to remain.
'This is creating huge uncertainty for people and the organisations that employ them, from financial services to farms; and from care homes to construction. It is having an impact on key parts of the economy already, not least most of our key public services, and we would call for a unilateral announcement by the government to secure their position to remain, which will also set a positive tone for more collaborative discussions with the EU.'
He adds: 'Article 50 also provides a good reminder to organisations that, to succeed in a post-Brexit world, UK companies need to start taking action now to develop their connections into new markets and collaborating with other companies in their supply chain to increase their access to global trade. They will have to assess and update contingency plans as the terms of the deal become more apparent.'
New routes to productivity
The UK is already taking steps to improve skills in its national workforce, due to lagging productivity. The Apprenticeship Levy came into force in April, compelling companies with pay bills above £3 million to invest in an apprenticeship scheme.
Ministers hope the new rules will lead to a large increase in young, qualified workers moving through the jobs market.
The skills issue is on the mind of Mark Beard, who took the reins of family business Beard Construction in 1999 and has overseen an increase in annual sales from £18 million to £135 million. The business specialises in the education sector, with builds for top institutions like Eton College, Wellington College and the SS Great Britain Centre in Bristol.
Beard points to rising costs stemming from the weakened pound and, although businesses along the supply chain are absorbing costs for now, they won't be able to do so forever.
'Some of the materials and components are now more expensive and although we've weathered it on the current projects, obviously for new projects we've got to price that into the bid.'
Beard is also looking at contingency plans for the post-Brexit era, potentially one in which labour from outside the UK is curtailed.
The answer, he says, is an emphasis on upgrading company processes.
'We won't be able to rely on readily available Eastern European labour forever. As an industry we need to modernise, become more efficient and more productive, including off-site fabrication.
'Our business is about delivering on the ground every day and that is what we are focusing on. There is still plenty of work out there. It's a case of making sure we have those strong customer relationships and keeping our finger on the pulse as the market develops.'
Again, it's a case of 'so far, so good' for Beard Construction, with order books up 10% on this time last year.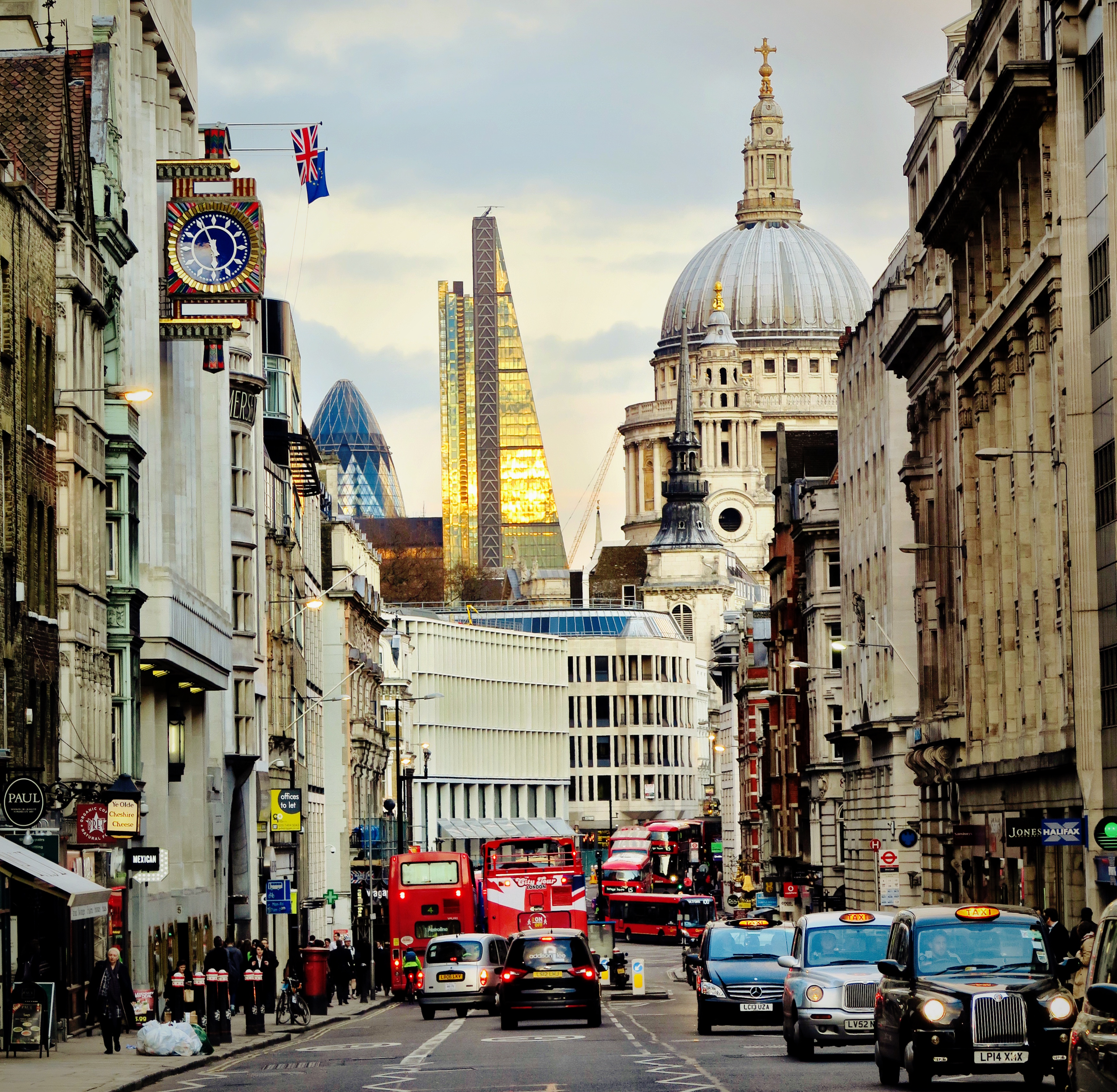 'I'm extremely positive about Brexit. We're the fifth-largest economy in the world, so let's use this opportunity to forge new relationships and explore different markets" 
Onwards and upwards
Another CEO, Frances Dickens, is confident about Britain's position outside the EU. The CEO of Astus group, the UK's largest media-bartering agency, is looking forward to a future free of Brussels-made legislation. She says her business has felt no ill effects as yet, although she remains cautious and watchful of the political manoeuvring.
'It's not clear how we will access the single market. New deals with other markets are similarly uncertain. In times like this we can respond in only one way – with caution and preparation for the worst while remaining hopeful for the best.'
But she is bullish about the country's chances: 'I'm extremely positive about Brexit. We're the fifth-largest economy in the world, so let's use this opportunity to forge new relationships and explore different markets. We need to look upwards and onwards; there are exciting times ahead.'
All three bosses are taking a business-as-usual approach, focusing on the future with one eye on events outside their control. It highlights the Brexit enigma: business remains strong, but the durability of UK plc will be put to the test and businesses across the UK will need to adapt to the new reality to maintain growth.
MEET THE EXPERT
Robert Hannah

As a member of Grant Thornton's strategic leadership team, my role is head of operations, which consists of managing the day-to-day operations of our business to ensure we operate efficiently, with high quality and develop our talent to their full potential. I also work with a number of clients in our Scottish practice, helping them to unlock their potential for growth and drawing on my 25 years of experience in providing assurance, corporate finance, valuation and general business advice services.
In my management role I collaborate with a team of business leaders to ensure we deliver the firm's strategy across the UK. My role involves coaching, mentoring, line management and role-modelling our values and behaviours. In my client role I primarily work with mid-sized businesses, both privately held and listed, across a number of sectors.
Until recently, my weekend exercise was dominated by football but age and a few recurring injuries have driven me to cycling instead. I enjoy spending time with my two teenage sons and I'm at my most relaxed when walking my two Labradors along the beach at St Andrews. My wife has Huntington's disease and so I help Scottish Huntington's Association with various forms of fundraising.
Have a question for Robert? Get in touch with him via the Grant Thornton Experts Page.